I'm more of a fervent advocate of long coats, even for mid-season. But I chose to devote this article to short summer jackets because they allow much more in term of style and are in fact very varied. They are also much nicer to wear when summer is really coming and you just want to dress up over your tshirt and shorts, without a blazer or trench coat being the ideal solution.
Through this article, you will mainly have a brief overview of the types of jackets available and a possible outfit. We will then make for each of them a more precise history, analyzes of style and especially a selection.
Introduction
From bombers to biker jackets to denim jackets and varsity, we'll see what a short jacket can bring to your silhouette and how they are interesting solutions for these mid-season months.
We will always prefer the breathable and light materials.
When you have to choose what type of jacket to invest, you will need to take into consideration your morphology and your personal style.
The questions to be asked are a little different than for a simple blazer, trench coat or winter where the main criterion is the quality: they are above all stylistic. (though obviously we will always be anxious finishes and know-how)
You will have to ask you if you want a strong piece that will differentiate you from others but you will have to domesticate or rather a basic timeless and versatile that will go with everything The rest of your wardrobe.
A sharp jacket
The matter is to be considered and we will exclude for this edition leather jackets that take way too hot in the summer: I only mention the biker jackets and bomber jackets made from different materials such as cotton, jersey or nylon.
The Biker Jacket
An iconic piece worn by celebrities such as James Dean or Marlon Brando: it suffers from the cliché of the hard leather that would necessarily wear it with very masculine boots, dark jeans and a plain white tshirt. Even if it is a safe value, it is better to adapt this garment to other types of less stereotyped outfits.
Indeed it is a jacket more versatile than it seems, which can also integrate in more nuanced outfits, with for example a shirt with buttoned collar.
Associate the otherwise to more colorful tshirts, with a well-cut collar and a color a little washed out.
Be careful on the choice of form: a biker collar with the clamping tab will not fit the short and massive necks while a perfecto will not be suitable for long necks.
A biker jacket made of fabric or synthetic material is in any case a transitional garment, to determine if their leather equivalent could fit into your style and your wardrobe. So do not spend too much money on it.
Men's Biker Jacket
The Bomber Jacket
The bomber is much more sleek and modern than the biker jacket: it is therefore an even more versatile piece. It is characterized by contrasting ribs and cuffs.
Much of this season we see printed on the bomber and it's actually a good way to make a strong play and go away with a simple combination of a shirt and shorts.
Among these prints, you will inevitably find the floral, but also the tiles, the digital camo, the animal prints and in particular the snake skins.
To be more careful, you can also opt for a plain bomber with printed sleeves: a good compromise between a basic piece and a strong piece.
I do not advise you to go purely in the direction of the trend, at least not by devoting your entire budget. If you want to try it, turn preferably to sites like Asos or Gmarket: we will reference what is needed in the selection. Do not forget that you are looking for the best style / price ratio possible.
Men's Bomber Jacket
Brunello Cucinelli
I did not really expect to find such pieces in such a prestigious brand. The range is quite wide and there is a lot of variation on the production of the ribs, the presence or absence of suede leather elbows and the material (which oscillates between cotton, nylon or leather).
A1
It is somewhat the most inherited model that can be found in Japan: a version updated to the taste of what the pilots wore in the years 20/30. Originally leather versions that can be found today include wool: the Japanese brand Ring Jacket is offering a wool jersey at Abraham Moon, a sign that has a real expertise in knitting since 1837 .
This model was then declined in A2 leather version in 1931, with a marked rigidity, and edges and cuffs. This is one of the first vintage bomber jackets designed specifically to use a zipper closure.
Examples of brand products The Ring Jacket :
The Denim Jacket
Turn especially to denims with indigo tones, or in slightly lighter grays. Avoid in any case the monochrome outfit jean indigo / indigo jacket too much connotée rock sixties and try to insert a minimum of contrast.
In fact it lacks one thing: impermeability.
You can make the jacket in jeans much more interesting with a contrasting collar: choose the one of a different color, or by playing on a corduroy. These details are characteristic of the hunting jackets and bring a more traditional side to the denim jackets.
Another parenthesis: the denim jackets begin to reappear. I will not, however, talk about it any more because I think it is a very ephemeral trend that does not seem to me interesting in the construction of a wardrobe of versatile basics.
Here are some outfits, as an example with either simply tshirts, or less orthodox overlays with blazers, superposition that can prove to be risky (we will talk about it in the dedicated article).
Men's Denim Jacket
The Varsity Jacket
It's a little jacket to do everything that can make strong piece of office by their developed contrast work, while remaining versatile thanks to a form and simple colors. It is a jacket that comes down directly from the Ivy League style and which can therefore have the famous letters of the universities or fraternities on the chest.
Nevertheless, avoid such details that have no real significance today.
The season 2014 marks the appearance of new materials: suede leather, satin, linen, silk and cotton blends or chambray. Just as some brands have, for the last winter, inserted more traditional materials in the teddy to the image of Golden Bear and his Harris Tweed.
These materials allow for new textures and interesting contrasts, in addition to being light and breathable.
The images speak for themselves of the varsity in chambray released this season by the brand GANT Rugger illustrates perfectly this renewal:
Men's Varsity Jacket
The Harrington Jacket
This is a classic mod culture, dating back to 1937 is actually historically produced by Baracuta brand, initially used to outsource for brands like Burberry or Acquascutum. Becoming famous in Great Britain, it then exported to the United States to join the preppy locker room: this garment was both synonymous with rebellion and masculinity with its simple cut and collar rising, but also social status and Money because of its assimilation to the golf and the presence of the tartan Frasier, symbol of one of the most prestigious British families.
It is the G9 model of Baracuta that entered history after being chosen by references like Steve McQueen or Elvis Presley.
The brand has returned to the forefront with its recent takeover in 2012 by WP Lavori and the creation of the premium brand Baracuta Blue Labels.
Men's Harrington Jacket
The Military Jacket
The M65 takes its name from 1965 that marks the first use of this jacket, which actually replaces the jackets of the Second World War M1951 and M1943. It is one of the jackets that has most marked the universe of menswear by combining at the same time a durable construction, a timeless aesthetic and a nice versatility.
It features a hood in the collar, buttoned shoulders, a lined interior, a transparent exterior, a brass zipper, a waistband and an elasticated waistband, adjustable velcro cuffs and reinforced pockets. A lot of features that make a jacket very simple.
Aspesi is an Italian premium brand of casual clothes famous especially for its ultra light padded jackets and whose most successful models are military inspirations: basic brown or khaki, but also versions in Japanese cotton twill, For a rougher and worn look.
Other colors are available, such as black and navy blue for a less military look.
The finishes remain the same: four pockets with a stand-up collar and a hood with a zipper. There is also an elastic waistband for a more structured cut.
The most accessible models are synthetic and range from 200 to 300 euros: it may seem expensive for this kind of materials, but even if the nobility is absent, the technicality is still there: the impermeability is impeccable.
The eshop TheNextDoor offers some interesting models. It is rather interesting to do tracing for balances because it is still little known and we find the exact reinterpretation of the M65, with all the features mentioned:
Gallery
JTS Hero Leather Retro Motorcycle Jacket
Source: www.jtsbikerclothing.com
mustard styles Archives
Source: lucylurose.com
BALMAIN BLAZER
Source: lifewithme.com
10 Best Floral Lehenga Designs To Flaunt This Summer
Source: www.bollywoodshaadis.com
50+ Leather Jacket Outfit Ideas and Styles That Are Way …
Source: www.beautyandu.com
Pin – #MelodyWylde
Source: www.pinterest.com
Jeanne Damas on French Style and Her Brand, Rouje …
Source: www.whowhatwear.co.uk
Get Rachel McAdams' Celebrity Look for Less: Pump It Up …
Source: www.fountainof30.com
Fall for Chicago – Autumn in the Windy City
Source: burrridgehotels.com
Middle aged women can fake a waist using peplums and …
Source: www.dailymail.co.uk
Need to know before visiting the Azores
Source: www.worldwanderista.com
Daniel Wellington Black
Source: www.jestemkasia.com
BMW Boulder Jacket | Blackfoot Online Canada
Source: www.blackfootonline.ca
Ralph Lauren Spring/Summer 2015 Lookbook
Source: www.sageclothing.co.uk
Taylor Lautner holds hands with girlfriend Marie …
Source: www.dailymail.co.uk
David Nieper : Luxury Womens' Clothing, Nightwear and …
Source: blog.davidnieper.co.uk
Mainline Menswear Blog
Source: www.mainlinemenswear.co.uk
Rumpelstiltskin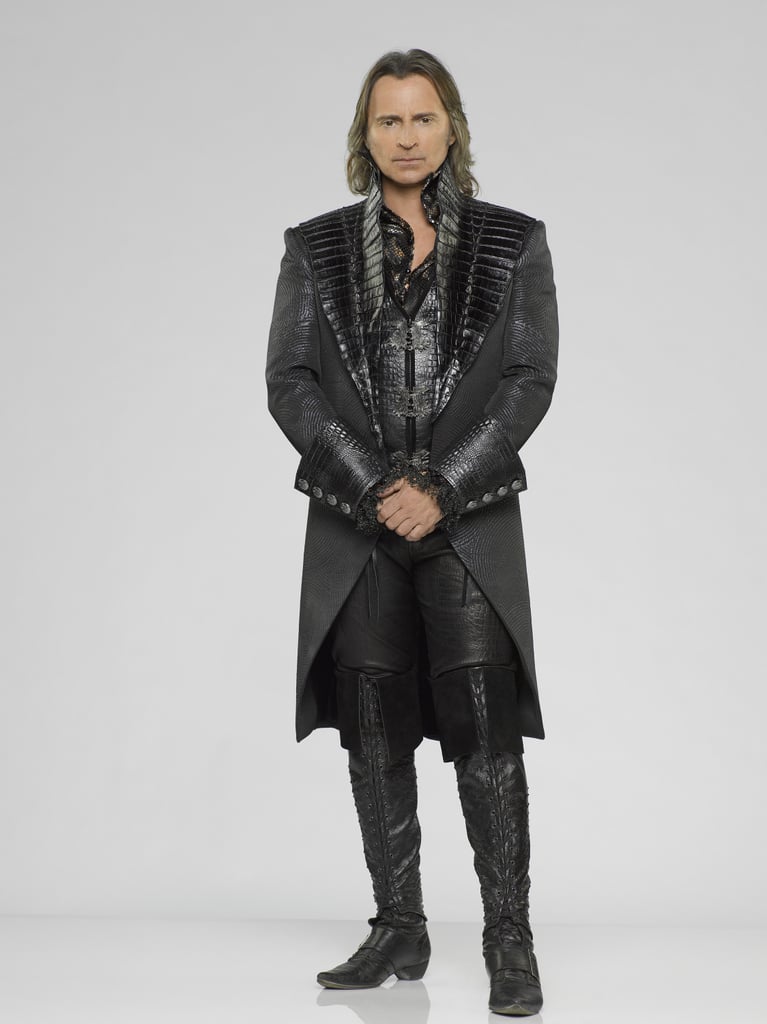 Source: www.popsugar.com
Meghan Markle's style is pure 'modern princess'
Source: nypost.com
BARBOUR
Source: www.thethreef.com