When we talk about H & M, my we giant that provides constantly new products and trends within weeks assimilate the fast fashion and throw on the market can, turning the consumption-wheel like few of his competitors. With sustainability the concept of quick, little to do affordable fashion at a glance – and yet the Swedish company engaged since the early 00s years for a more conscious dealing with the resources of the world, for fairer working conditions and innovations which should make the market from the inside out to a healthier. The accusation of the Green washings, so the Gutmenschtums for PR purposes, is located near there of course. Why else should a such success-oriented group, the first aim of which it is of course much care for sale and cheap to produce, even sincere to the concerns of external employees and employees? Or even to the nature. A taboo only too happy fact is that people on the other side of the globe for our fast fashion pleasure must suffer, even die, – this fact does not detract however from the success of vertical textile company, it is to simply turn off the Denkapparat at the moment of purchase. Until now.
Ann-Sofie Johansson (H & M Creative Advisor) & Julia Roitfeld
The fashion industry is a sick industry. A terminally ill, if you will, that will attach itself to the gallows, she should so be made as in the past. H & M is aware of the situation and, no matter what reasons, on the road of to recovery. Meanwhile, a more than 200-member team therefore worry to make – an enormous, almost hypocritical sounding target that is not within a night can be implemented, but urgently to achieve the dream of a fully sustainable production tangible. It will take years, maybe 15 or 20 or 30. Until then, everything will be sustainable-it, nice-he, better-he, better place to live-he and any talk of change to a series of comparative, which basically only the metamorphosis of a cruel State hin felt a describe distant target State.
To hide how many other successful fashion chain before the resulting controversies, rather than but H & M goes open with the weaknesses and problems when attempting to fast fashion with sustainability to connect come up. On the occasion of the presentation of this year's conscious collection, every twelve months appearing in 2011, was in Paris last week but also to the Bush talk, but mostly discussed, clarified and assessment.
Anna Gedda "Head of Sustainability"
Anna Gedda, "Head of sustainability" at H & M, was born in the countryside in Sweden, between green forests and blue skies. She studied politics and economics, interned in the meantime at the UN and wanted to somehow save the world, even if just a little. So she did not go into politics, but turned to the industry, especially from the faith out, things were most likely change from here. With her long black hair and the melodic voice is Gedda inevitably reminiscent of Liv Tylors role as Lancelot Tolkien's Lord of the rings; It's hard to eat her not without criticism out of hand. It sounds so hopefully everything:
Since the introduction of "close the loop", to return clothing worn in all branches the possibility of and throw it back in the consumption cycle, more than a million T-Shirts with 20% of reycelten materials were produced and sold again, about 90 million PET bottles have been processed in addition to new polyester fabrics, more and more recycled denim finds its way into the collections , the current sustainable conscious collection consists among other things even out of recycled glass. Much money so in the research, a long term project that discards as in real life, only small and sometime then magnificent fruits. In the year 2015, 20% of the total used cotton for H & M products the labels 'Better cotton', were also "recycled cotton" or "organic cotton" – in a utopia that would also mean: good working conditions for those who grow the cotton, pick and process. Who was never even on the ground, fails here may have on the question of faith. How good can's go someone making a T-Shirt that hangs at the end for € 5.99 in the store? "Alright, after all, really", one of H & M believes employees from the sustainability team, who considers it important, that the conditions in the factories continue 3-4 per year are controlled time without notice (how revealing these visits are actually, remains however questionable). The Bill is certainly simple, maybe too simple: whoever buys materials en masse, saves cash en masse. everyone knows him, the quantity discount. You just wish similar would not also apply to factory workers.
Why H & M does not simply more money in hand and pleads the case for uniform minimum wage? Been there, done that. Only the well-intentioned projects company internally allegedly flew to all sorts, we say, "Dispute". Because if not all companies that produce in the same factory, pull together, are mad as hell, at the end of not only the gewissenlosesten spenders among the textile Kings because they get in a tight spot, but must also the seamstresses and the workers themselves, one and the same work of the different conditions. H & M rises compared yet high demands on the factories: 2004 H & M is committed strictly together with UNICEF against child labour, all partners must sign in addition fully the so-called "code of conduct", which calls among other things a fair remuneration, fair working hours and a clean and safe workplace. Now we reach the reality however back in the knife cutting:
With about 900 suppliers and a total 1,900 factories, no perfect equality, let alone security, is guaranteed to claim otherwise, would be naughty. Said contract into certain specifications so "Fundamental" (defines the prescribed performance in accordance with internationally agreed standards, which are obviously not sufficient, but at least not hostile to life from humanistic point of view), and "Ambitious" – means: a better performance than the fulfillment of legal obligations and international standards of the "basic" level. To do this, it's called: H & M will include business partners who share our goal of promoting sustainability, as well as our commitment of to continuous improvement, also in future, grow together with them and reward them. What can be dismissed as bypass solid acts, but is not unwise. An industry that for years was involved in the destruction of ethical values and is still not recovered in the blink of an eye. Also as a result of all roles in the great drama of the textile industry. Corrupt Governments for example with H & M and other companies are on the road of to recovery in ongoing negotiations on comprehensive, uniform set. Attempting to implement sustainability at all levels, namely in dealing with resources and people, is never just a monetary process, but also a political. Why you produced at all in China or Bangladesh, in countries that are still underdeveloped? Because on the one hand have to due to the enormous amounts that are manufactured to quench our thirst due to lack of capacity barely different, but also, because wounded not just lie can be and may. It is better to seek solutions and to allow recovery, so that problems can be some highly developed industrial Nations. Protracted negotiations stay out there, as setbacks and obstacles. As long as not even the puppeteer in his own country fully stand up for the rights and equality of citizens, no company in the world is can lead to a fundamental change. And still: when one talks of large deficits, H & M as a global must be player inevitably speaks. As a company, you could do still a bit more each time. Or much more. But who is persistent, performs a balancing act between own economic prosperity, which provides thousands of jobs, and voluntary chivalry happen automatically.
H & m is Exchange and education focusing on transparency (as one of the first companies worldwide the full list of all factories and suppliers was made by 2015 public). Workers are informed about their rights and options – not self-evident. It is is apparently still easier to offer a plant security as a people.
Felt H & M probably therefore increasingly deals with new technologies and opportunities, that a friendly approach to our planet and its resources promise, and although intentionally publicly: the world recycle week, for example, is currently celebrated as a media effective testimonial with M.I.A.. This brings not only an important discourse on the table, but sharpens awareness of an entire target group. Similar to the principle of the conscious collection, which is advertised with much fanfare works. Indeed, the principle being seen should not be underestimated as a positive side effect of the gigantic marketing machinery behind the good intentions. And even small businesses benefit from big business with the clear conscience: "when we buy sustainable materials, we buy so much of it that reduce prices due to demand – thus the substances also for smaller companies would be accessible. "I, our most important task that is, think: If we use these novel materials as a trailblazer, others will follow," explains Gedda and stroking the smooth, black hair. She knows that behind the scenes so much goes wrong. But even that small steps are more than no steps.
Without doubt, the production of sustainable products is a theme that provides the forehead in its complexity with ease global food production. Every effort deserves therefore attention–and equally admiring and critical nature. wedding dress
From the 7 April 2016 H & M will be conscious exclusive collection online and H & M stores selected in total 180 available at the same time opened at the Musee of des Arts – Decoratifs exhibition "fashion forward – three centuries of fashion".
Gallery
Sustainability
Source: en.wikiquote.org
Reviving Homemaking: Guest Post: 10 Steps to a More …
Source: revivinghomemaking.blogspot.com
Making sustainability fashionable with H&M, Buro 24/7
Source: www.buro247.my
WEB 2.0 AND THE ITS INFLUENCE IN THE TOURISM SECTOR
Source: docplayer.net
Towards a carbon neutral home
Source: smallbsustainability.com
Topshop, Uniqlo, H&M, Forever 21 and Zara
Source: goodonyou.eco
Finnish Perspectives for Climate Friendly Food Production …
Source: www.slideshare.net
Many Routes, One Destination
Source: www.slideshare.net
Prada Men
Source: www.yoox.com
The H&M Conscious Exclusive Collection Is Using Plastic …
Source: aplus.com
H&M HENNES&MAURITZ, Regent Street, London, UK, "The …
Source: www.pinterest.co.kr
Horizontal versus Vertical Compromise in Securing LGBT …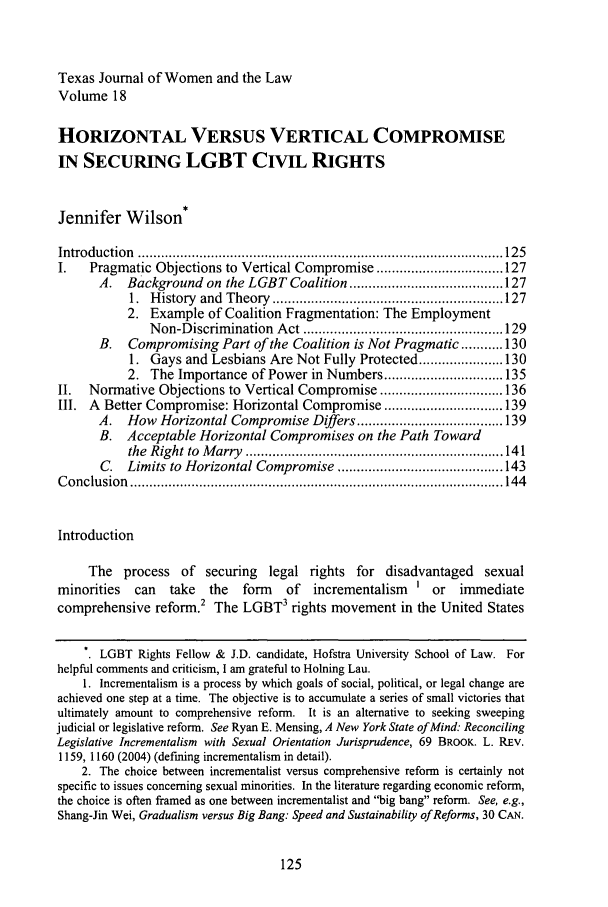 Source: heinonline.org
SUSTAINABLE FASHION…are you doing your part?
Source: styleclinic.co
Vanessa Paradis named new face of the Conscious collection …
Source: en.vogue.fr
Finnish Perspectives for Climate Friendly Food Production …
Source: www.slideshare.net
aphorisms of change – Small steps to living a more mindful …
Source: aphorismsofchange.wordpress.com
Small Steps Toward Zero Waste Living
Source: www.stylewise-blog.com
Teen and Youth Culture Market Intelligence, Research …
Source: www.labelnetworks.com
Krier
Source: www.placemakers.com
H&M to present first 'see-now, buy-now' collection at …
Source: us.fashionnetwork.com